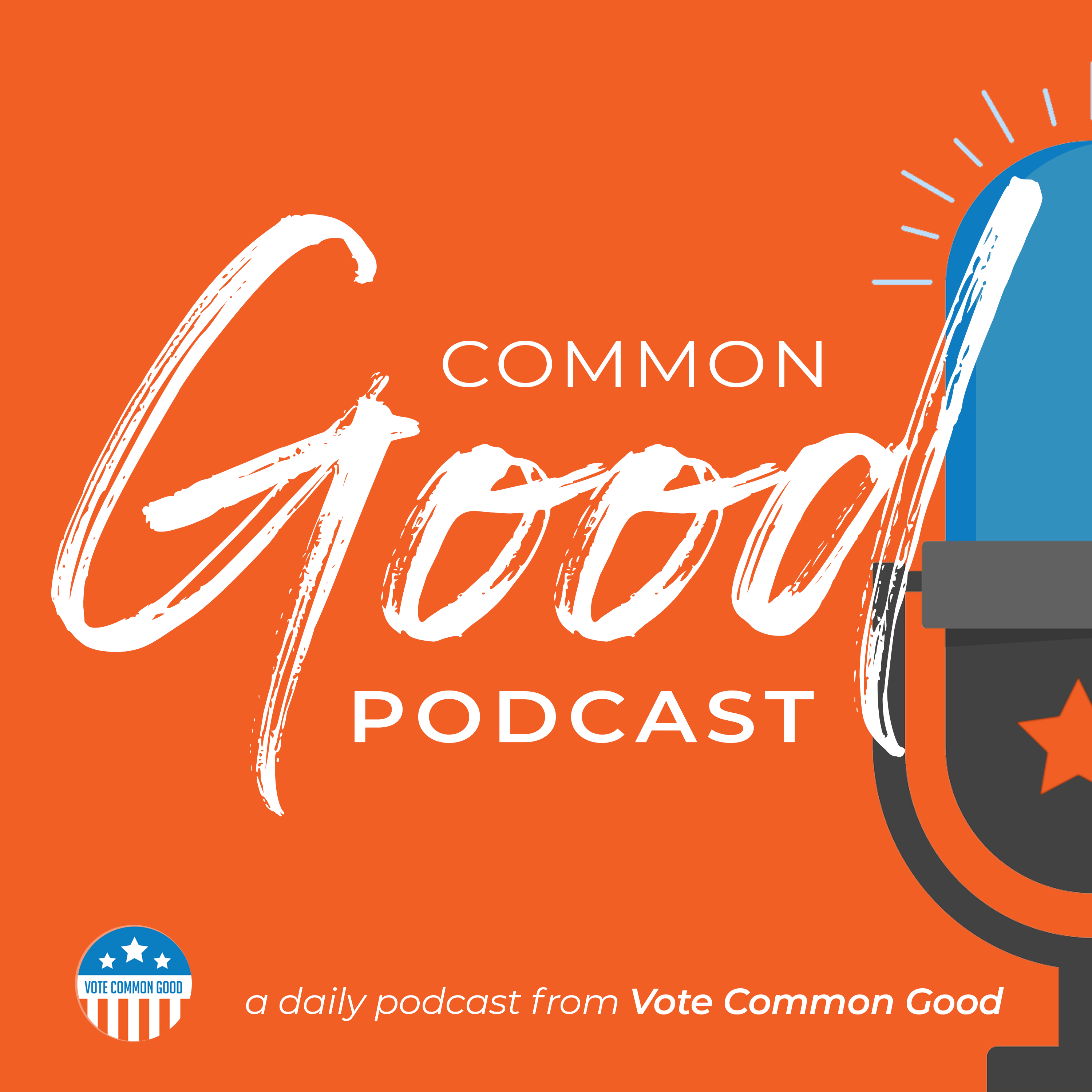 Vote Common Good is inspiring and mobilizing people of faith to make the common good their voting criteria. Tuesdays we talk Politics, Wednesdays we talk about how Faith should compel us to care about the Common Good, and Thursdays we talk Science, Space and Economics.
Episodes
Thursday May 27, 2021
Thursday May 27, 2021
These four sessions were recorded during a live, interactive webinar in April 2021 and explore a faithful response to the rise of Christian Nationalism in America. 
Session 2 is hosted by Doug Pagitt, Christy Berghoef, and Rev. Dr. Stephany Spaulding and features Jonathan Wilson-Hartgrove as well as Andrew Whitehead and Samuel Perry, authors of TAKING BACK AMERICA FOR GOD: Christian Nationalism in the United States.
Jonathan Wilson-Hartgrove is a celebrated spiritual writer and sought-after speaker. A native of North Carolina, he is a graduate of Eastern University and Duke Divinity School. He lives with his family at the Rutba House, a Christian community and house of hospitality, in Durham, North Carolina, where he directs School for Conversion.
Andrew Whitehead is an Associate Professor of Sociology at Clemson University and Assistant Director of the Association of Religion Data Archives. He is the author of numerous articles on Christian nationalism and religion in the modern world.

Samuel L. Perry is an Assistant Professor of Sociology and Religious Studies at the University of Oklahoma. He is the author of over 70 peer-reviewed journal articles and two books, Addicted to Lust and Growing God's Family.
Christy Berghoef is an author, speaker and consultant seeking to elevate the truth and thoughtfulness of political dialogue. She speaks and leads civil discourse workshops for churches, schools, non-profits and businesses. She studied Political Science at Calvin University and attended Calvin Seminary. Her work has been at the intersection of faith and politics. She authored CRACKING THE POT: Releasing God from the Theologies that Bind Him.
Rev. Dr. Stephany Rose Spaulding is pastor of Ebenezer Baptist Church in Colorado Springs, associate professor of Women's and Ethnic Studies at the University of Colorado, Colorado Springs (UCCS) and former U.S. Senate candidate for the state of Colorado. She holds a B.A. in English from Clark Atlanta University, as well as a M.A. in American Literature and a Ph. D. in American Studies both from Purdue University. She is the author of RECOVERING FROM RACISM: A Guidebook to Beginning Conversations (2015) and ABOLISHING WHITE MASCULINITY FROM MARK TWAIN TO HIPHOP: Crisis in Whiteness (2014).
@drstephanyrose     //      facebook.com/stephanyrose 
Doug Pagitt is a pastor, author, activist and the Executive Director of Vote Common Good.  @pagitt
The Common Good Podcast is produced and edited by Daniel Deitrich. @danieldeitrich
Our theme music is composed by Ben Grace. @bengracemusic