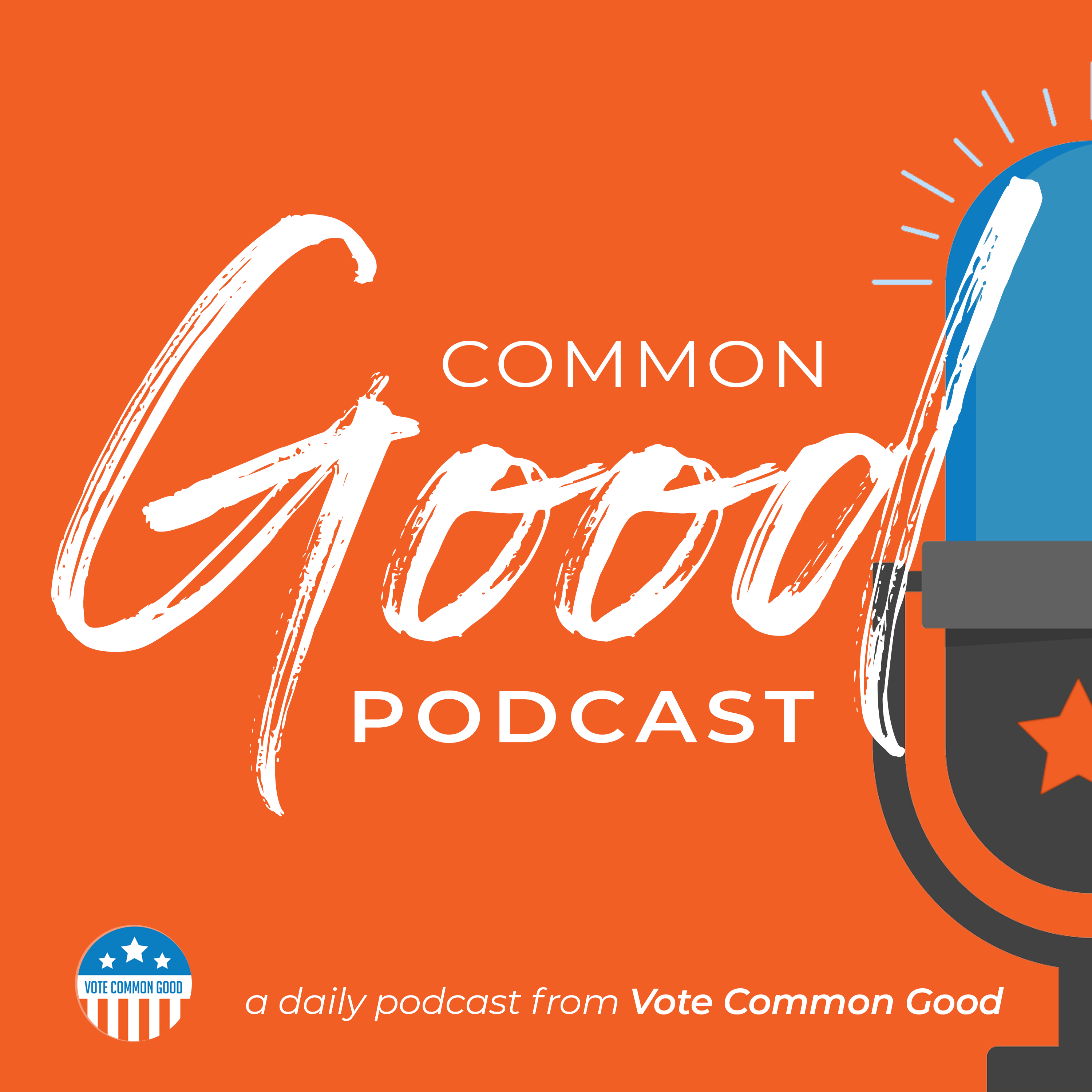 Vote Common Good is inspiring and mobilizing people of faith to make the common good their voting criteria. Tuesdays we talk Politics, Wednesdays we talk about how Faith should compel us to care about the Common Good, and Thursdays we talk Science, Space and Economics.
Episodes
Thursday May 27, 2021
Thursday May 27, 2021
These four sessions were recorded during a live, interactive webinar in April 2021 and explore a faithful response to the rise of Christian Nationalism in America. 
Session 1 is hosted by Doug Pagitt and Rev. Dr. Stephany Spaulding and features Rev. Dr. Michael Waters as well as Katherine Stewart, author of THE POWER WORSHIPERS: Inside the Dangerous Rise of Religious Nationalism.
Rev. Dr. Michael Waters is founding pastor of Joy Tabernacle African Methodist Episcopal (A.M.E.) Church in Dallas, Texas. As a pastor, professor, award-winning author, activist, and social commentator, Waters' words of hope and empowerment inspire national and international audiences. michaelwwaters.com
Katherine Stewart is an investigative reporter and author who has covered religious liberty, politics, policy, and education for over a decade. Her latest book, THE POWER WORSHIPPERS: Inside the Dangerous Rise of Religious Nationalism, is a rare look inside the machinery of the movement that brought Donald Trump to power. Stewart's journalism appears in the New York Timesop ed, NBC, the New Republic, and the New York Review of Books.
Rev. Dr. Stephany Rose Spaulding is pastor of Ebenezer Baptist Church in Colorado Springs, associate professor of Women's and Ethnic Studies at the University of Colorado, Colorado Springs (UCCS) and former U.S. Senate candidate for the state of Colorado. She holds a B.A. in English from Clark Atlanta University, as well as a M.A. in American Literature and a Ph. D. in American Studies both from Purdue University. She is the author of Recovering from Racism: A Guidebook to Beginning Conversations (2015) and Abolishing White Masculinity from Mark Twain to Hiphop: Crisis in Whiteness (2014).
@drstephanyrose     //      facebook.com/stephanyrose 
Doug Pagitt is a pastor, author, activist and the Executive Director of Vote Common Good.  @pagitt
The Common Good Podcast is produced and edited by Daniel Deitrich. @danieldeitrich
Our theme music is composed by Ben Grace. @bengracemusic