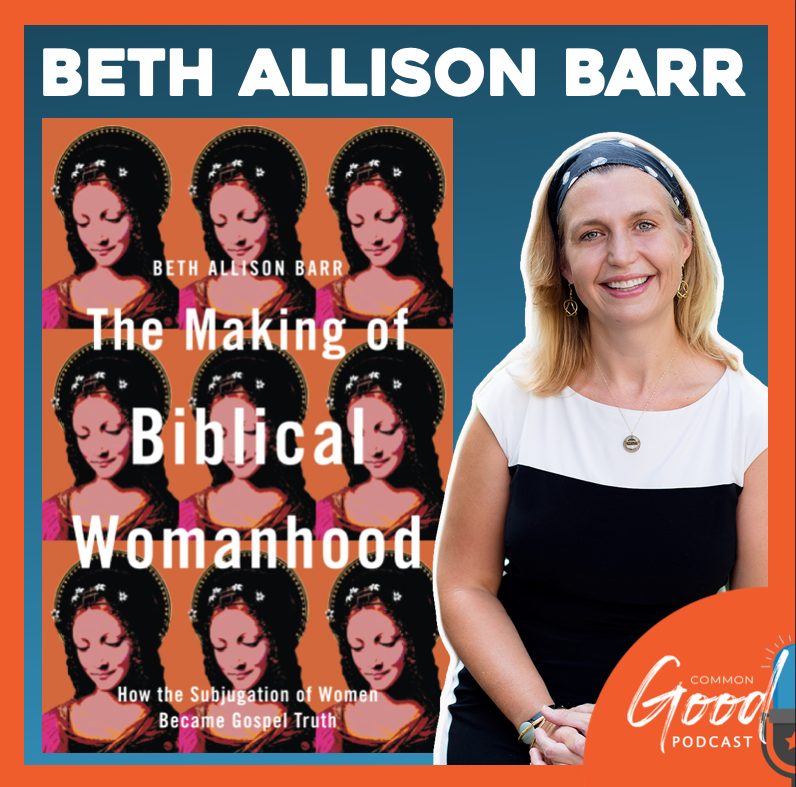 On today's show, we revisit a conversation with professor, historian, and author Beth Allison Barr about her book The Making of Biblical Womanhood: How the Subjugation of Women Became Gospel Truth. In the wake of the scathing report of sexual abuse coverups at the highest levels of the Southern Baptist Convention, this conversation about toxic patriarchy is more relevant than ever.
Beth Allison Barr received her B.A. from Baylor University and her M.A. and Ph. D. in Medieval History from the University of North Carolina at Chapel Hill. Her research focuses on women and religion in medieval and early modern England, especially in how they are viewed and portrayed in sermon literature.
You can order The Making of Biblical Womanhood here.
Doug Pagitt is the Executive Director and one of the founders of Vote Common Good. He is also a pastor, author, and social activist.  @pagitt
Daniel Deitrich is a singer-songwriter, former-pastor-turned-activist, and producer of The Common Good Podcast. @danieldeitrich
Our theme music is composed by Ben Grace. @bengracemusic