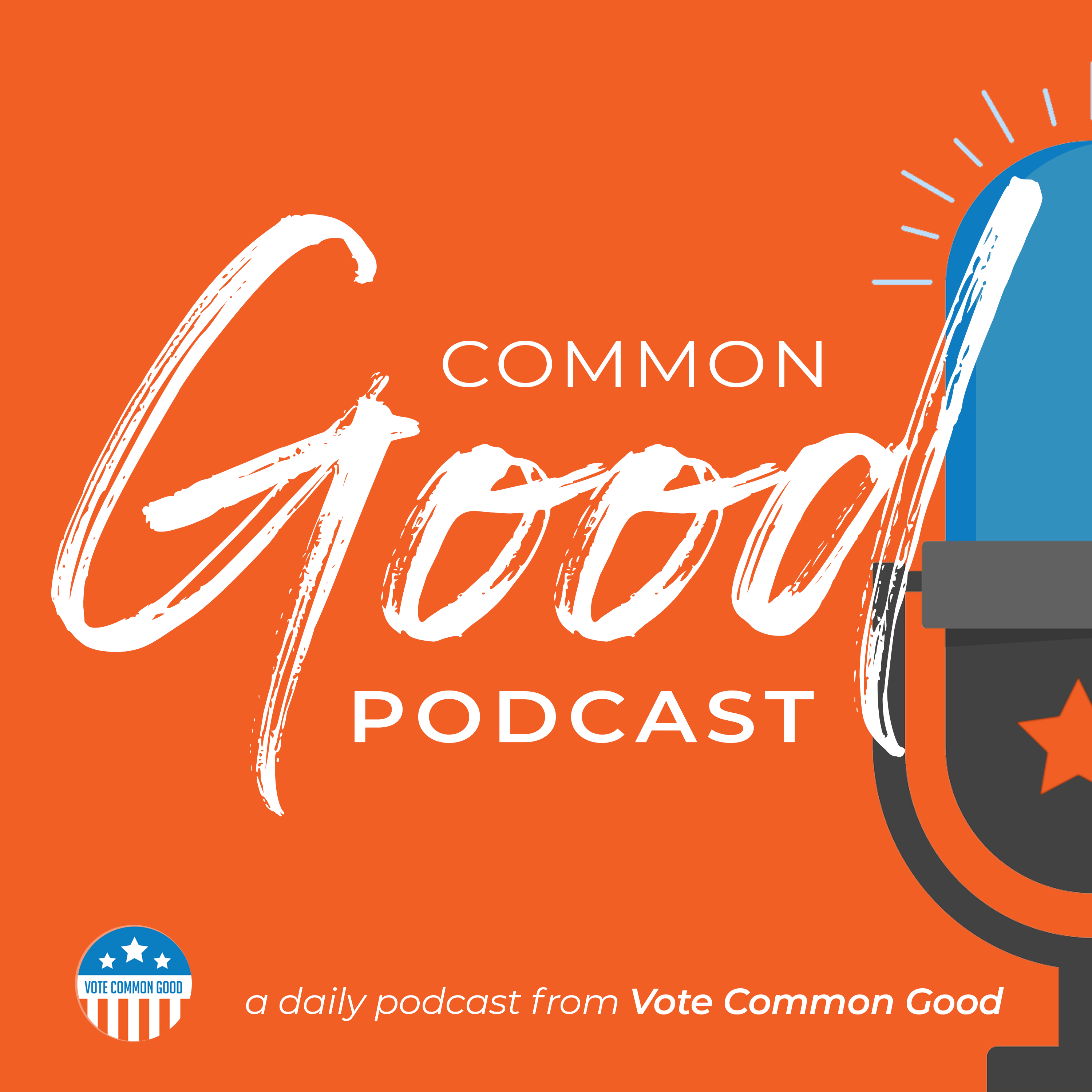 Vote Common Good is inspiring and mobilizing people of faith to make the common good their voting criteria. Tuesdays we talk Politics, Wednesdays we talk about how Faith should compel us to care about the Common Good, and Thursdays we talk Science, Space and Economics.
Episodes
Wednesday Jan 18, 2023
Wednesday Jan 18, 2023
Doug Pagitt and Dan Deitrich sit down with Bradley Onishi, scholar, speaker, and co-host of the podcast Straight White American Jesus, to discuss his new book, Preparing For War: The Extremist History of White Christian Nationalism - And What Comes Next.
Brad Onishi received graduate degrees from UCSB, Oxford University, and L'institut catholique de Paris. As a scholar of religion, he teaches and researches Christian nationalism, the history of Evangelicalism, race and racism in American religion, gender, sex, masculinity, and secularism and secularity. He has taught at UCSB, the Graduate Theological Union at UC Berkeley, Rhodes College, Skidmore College, Central Michigan University, Cal Lutheran University, and the University of San Francisco (current).
Doug Pagitt is the Executive Director and one of the founders of Vote Common Good. He is also a pastor, author, and social activist.  @pagitt
Daniel Deitrich is a singer-songwriter, former-pastor-turned-activist, and producer of The Common Good Podcast. @danieldeitrich
Our theme music is composed by Ben Grace. @bengracemusic