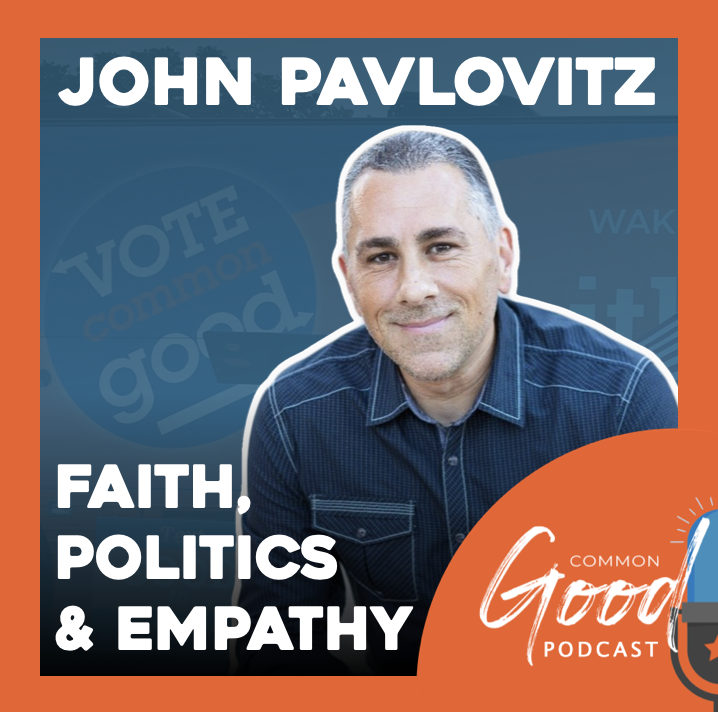 Doug Pagitt and John Pavlovitz talk about faith, politics, and the recent launch of the Empathetic People Network: a safe place for kind people.
Learn more about the Empathetic People Network at https://empatheticpeople.com
John Pavlovitz is a writer, pastor, and activist from Wake Forest, North Carolina. A 25-year veteran in the trenches of local church ministry, John is committed to equality, diversity, and justice—both inside and outside faith communities.
If God is Love, Don't Be a Jerk by John Pavlovitz
Doug Pagitt is the Executive Director and one of the founders of Vote Common Good. He is also a pastor, author, and social activist.  @pagitt
Daniel Deitrich is a singer-songwriter, former-pastor-turned-activist, and producer of The Common Good Podcast. @danieldeitrich
Our theme music is composed by Ben Grace. @bengracemusic