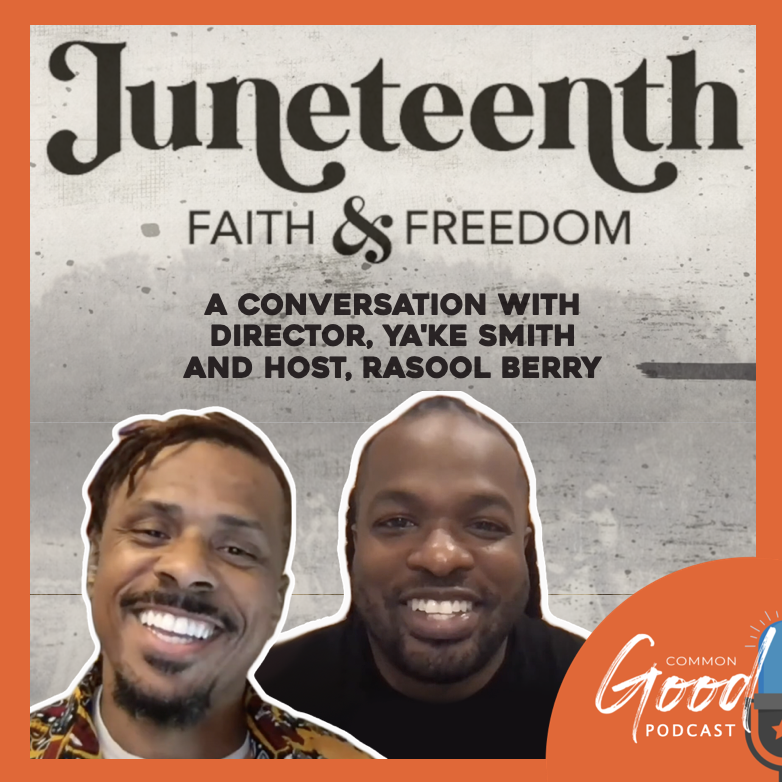 Doug Pagitt sits down with Director Ya'ke Smith and Host Rasool Berry of the new documentary Juneteenth: Faith and Freedom.
Uncover the deep spiritual significance of America's newest federal holiday with pastor Rasool Berry. Guests include Opal Lee (Grandmother of Juneteenth), Vote Common Good's Rev Michael Waters, Lecrae, & more.
Emotional, evocative, inspirational, and educational; it is necessary viewing for groups and individuals interested in the history of Juneteenth, and its vital intersection with the Christian faith.
Watch the film here: https://www.youtube.com/watch?v=YmjuDxKTzzg
Doug Pagitt is the Executive Director and one of the founders of Vote Common Good. He is also a pastor, author, and social activist.  @pagitt
Daniel Deitrich is a singer-songwriter, former-pastor-turned-activist, and producer of The Common Good Podcast. @danieldeitrich
Our theme music is composed by Ben Grace. @bengracemusic