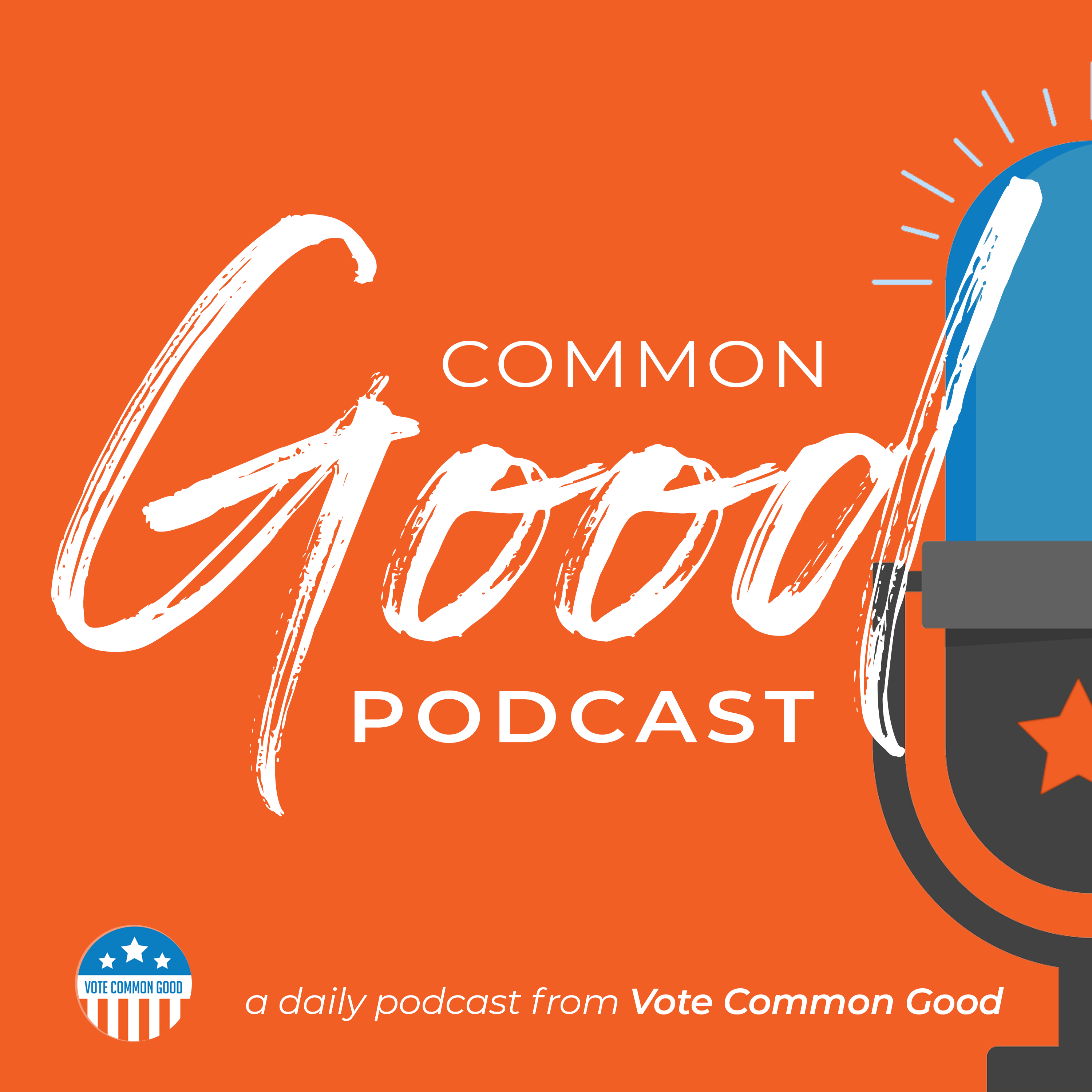 Vote Common Good is inspiring and mobilizing people of faith to make the common good their voting criteria. Tuesdays we talk Politics, Wednesdays we talk about how Faith should compel us to care about the Common Good, and Thursdays we talk Science, Space and Economics.
Episodes
Monday Jun 20, 2022
Monday Jun 20, 2022
Jack Jenkins, religion and politics reporter for Religion News Service, sits down with host Doug Pagitt to talk about how the January 6th Insurrection probably wouldn't have happened without the fuel of Christian Nationalism.
Read Jack's piece on the thwarted attack on an Idaho Pride parade here.
Jack Jenkins is an award-winning journalist and national reporter for the Religion News Service. He covers religion. Also politics. Usually both.

He's also the author of the book American Prophets: The Religious Roots of Progressive Politics and the Ongoing Fight for the Soul of the Country, published by HarperOne (and you can order it here!)
Doug Pagitt is the Executive Director and one of the founders of Vote Common Good. He is also a pastor, author, and social activist.  @pagitt
Daniel Deitrich is a singer-songwriter, former-pastor-turned-activist, and producer of The Common Good Podcast. @danieldeitrich
Our theme music is composed by Ben Grace. @bengracemusic