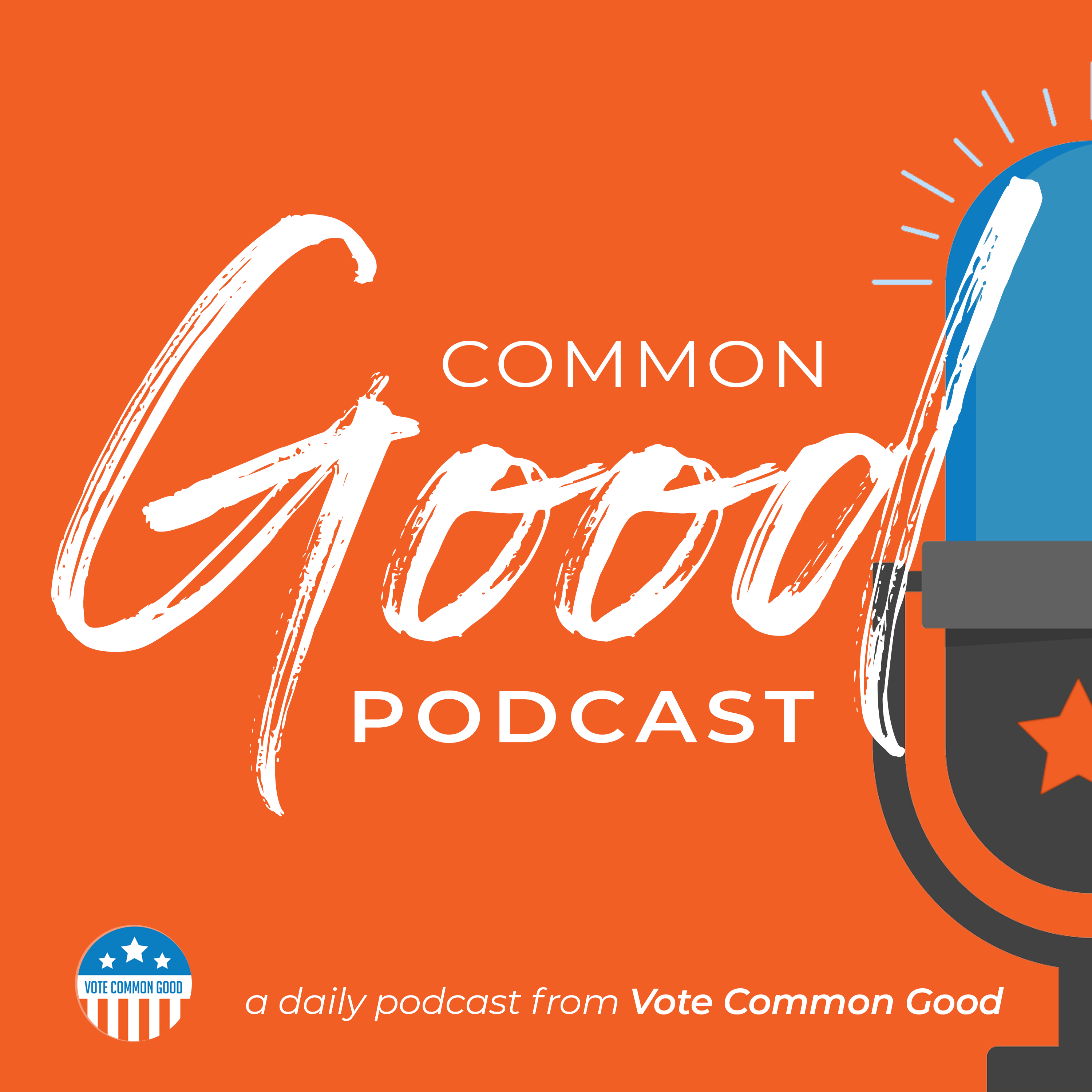 Vote Common Good is inspiring and mobilizing people of faith to make the common good their voting criteria. Tuesdays we talk Politics, Wednesdays we talk about how Faith should compel us to care about the Common Good, and Thursdays we talk Science, Space and Economics.
Episodes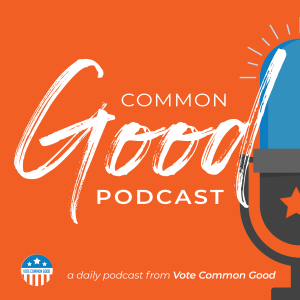 Friday Aug 04, 2023
Friday Aug 04, 2023
Doug Pagitt spoke with Tara Eastman at the Wild Goose Festival in North Carolina in July of 2023.
Rev. Tara Lamont Eastman has been writing, drawing, and painting since she was old enough to hold a pencil. Tara's writing has been published by Sparkhouse, Augsburg Fortress and 1517 Media). Eastman, combines her love of ministry with her love of writing, music and visual arts in numerous projects locally in Western New York and nationally. 
She is a graduate of Wartburg Theological Seminary: Theological Education for Emerging Ministry Program, A Youth and Theology Certificate from Princeton Theological Seminary Institute for Youth Ministry at Princeton Theological Seminary and graduate of the Fellowship For Emerging Leadership with Syracuse University in 2021. They were ordained in the Evangelical Lutheran Church in America July 30, 2016.
She has served in various leadership roles over the last thirty years in the fields of ministry, writing, visual art and music. She was the Artist-in-Residence and member of the faculty at the 2013 Princeton Seminary Forum On Youth Ministry and Artist-in-Residence at the 2012 Inhabit Conference in Seattle, Washington, and was a Co-Creator at the 2023 Wild Goose Festival. 
Their personal blog, Uphill Idealist, (https://lamont-uphill.blogspot.com/) has been an ongoing source of expression of her theological and creative work for over ten years. 
She/her/they is a currently transition pastor at First Presbyterian Church of Jamestown NY and is creator/host of: Holy Shenanigans Podcast (https://holyshenanigans.buzzsprout.com/)
For more information, contact Rev. Eastman at: holyshenaniganspodcast@gmail.com