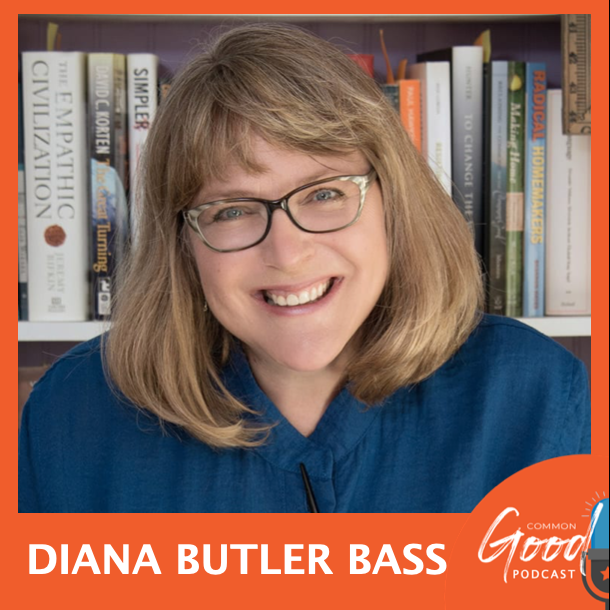 Diana Butler Bass sits down with host Doug Pagitt to talk about her new book, Freeing Jesus. 
Diana Butler Bass, Ph.D., is an award-winning author, popular speaker, inspiring preacher, and one of America's most trusted commentators on religion and contemporary spirituality.
Her secular friends often ask her "How can you still be a Christian?" In her new book she explains that her experience of Jesus has changed over the years, viewing him in different ways at different times. And that, though she is still a Christian, she isn't the same kind of Christian she used to be, or that they many think she is. Freeing Jesus explores the many images of Jesus we encounter and embrace through a lifetime—and how we make theology from the text of our lives in conversation with scripture and tradition. Freeing Jesus invites us to liberate Jesus and free ourselves when it comes to the ever-compelling and yet often-elusive figure at the center of Christian faith.
Doug Pagitt is the Executive Director and one of the founders of Vote Common Good. He is also a pastor, author, and social activist. @pagitt
The Common Good Podcast and Livestream is produced and edited by Daniel Deitrich. @danieldeitrich
Our theme music is composed by Ben Grace. @bengracemusic