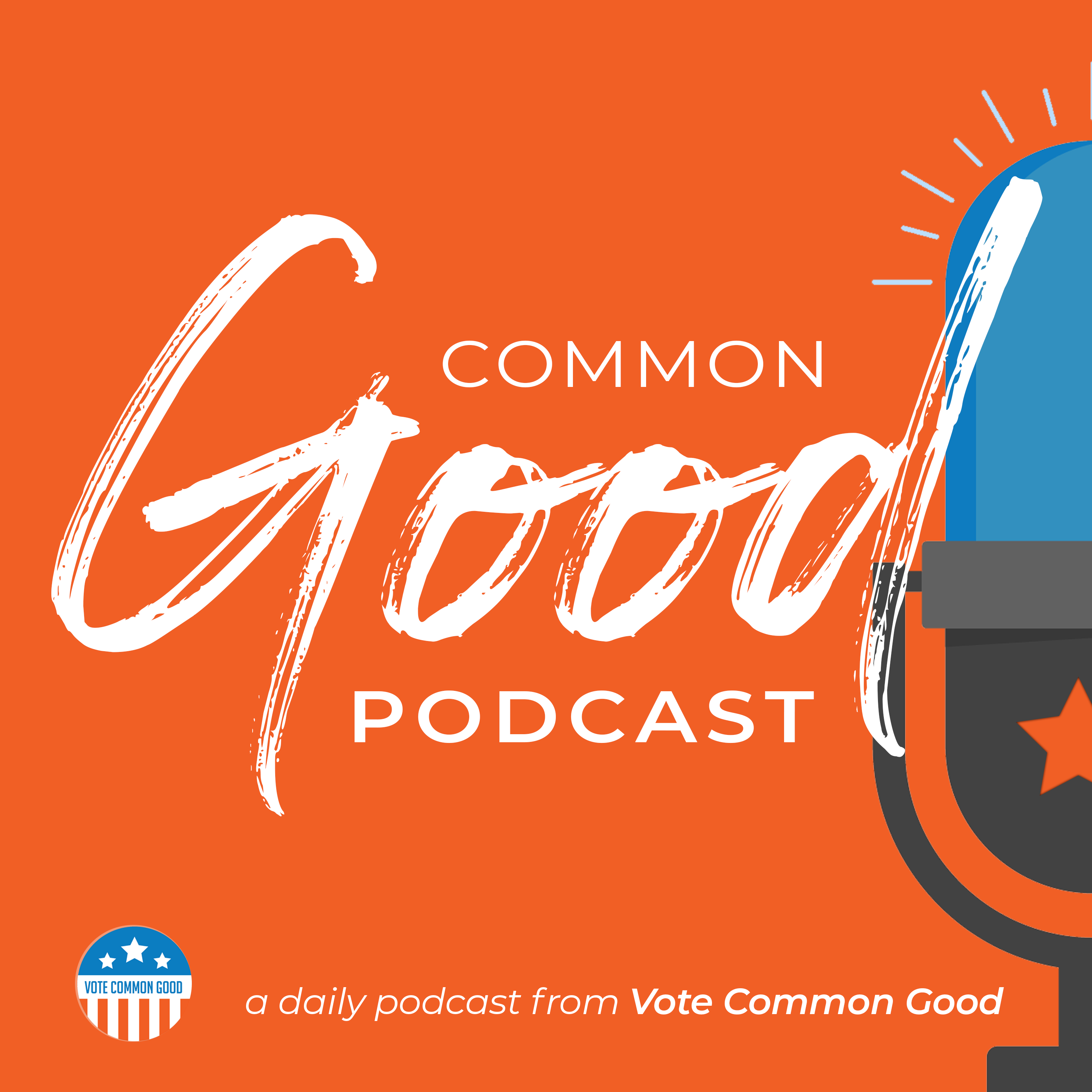 ELECTIONARY: Biblical Reflections for this Election - April 7, 2020
During this weekly digital gathering time we will be guided by some of the best thinkers, preachers and communicators in the country through a Biblical passage that will help us understand the significance of our faith in this election. These digital gatherings include music, discussion, prayer, and a short sermon.
You can join the Electionary Livestream every Tuesday at 8:00p.m. ET via Facebook or Zoom.
Doug Pagitt is the Executive Director and one of the founders of Vote Common Good. He is also a pastor, author, and social activist. @pagitt
Rev. Dr. Michael W. Waters is an award-winning author, professor, activist, and founding pastor of Joy Tabernacle African Methodist Episcopal (A.M.E.) Church in Dallas, Texas. @RevDrMikeWaters
Shane Claiborne is a prominent speaker, activist, and best-selling author. Shane worked with Mother Teresa in Calcutta, and founded The Simple Way in Philadelphia, and heads up Red Letter Christians, a movement of folks who are committed to living "as if Jesus meant the things he said." @ShaneClaiborne
Brian McLaren is a pastor, author, activist, speaker and leading voice for the emerging church. McLaren is also associated with postmodern Christianity and progressive Christianity and is a major figure in post-evangelical thought. @brianmclaren
Genesis Be is an artist, activist, rapper, and is the poet laureate of Vote Common Good. @GenesisBe
Robb Ryerse is a pastor, author, and the Executive Director at Brand New Congress. He and his wife, Vanessa, co-pastor Vintage Fellowship in Fayetteville, Arkansas.  @RobbRyerse
Meah Pace is the renowned singer from dance/punk band "!!!" (Chk Chk Chk) and a featured singer in the Resistance Revival Chorus. meahpace.com
Michael Rucker is a singer-songwriter from Georgia.