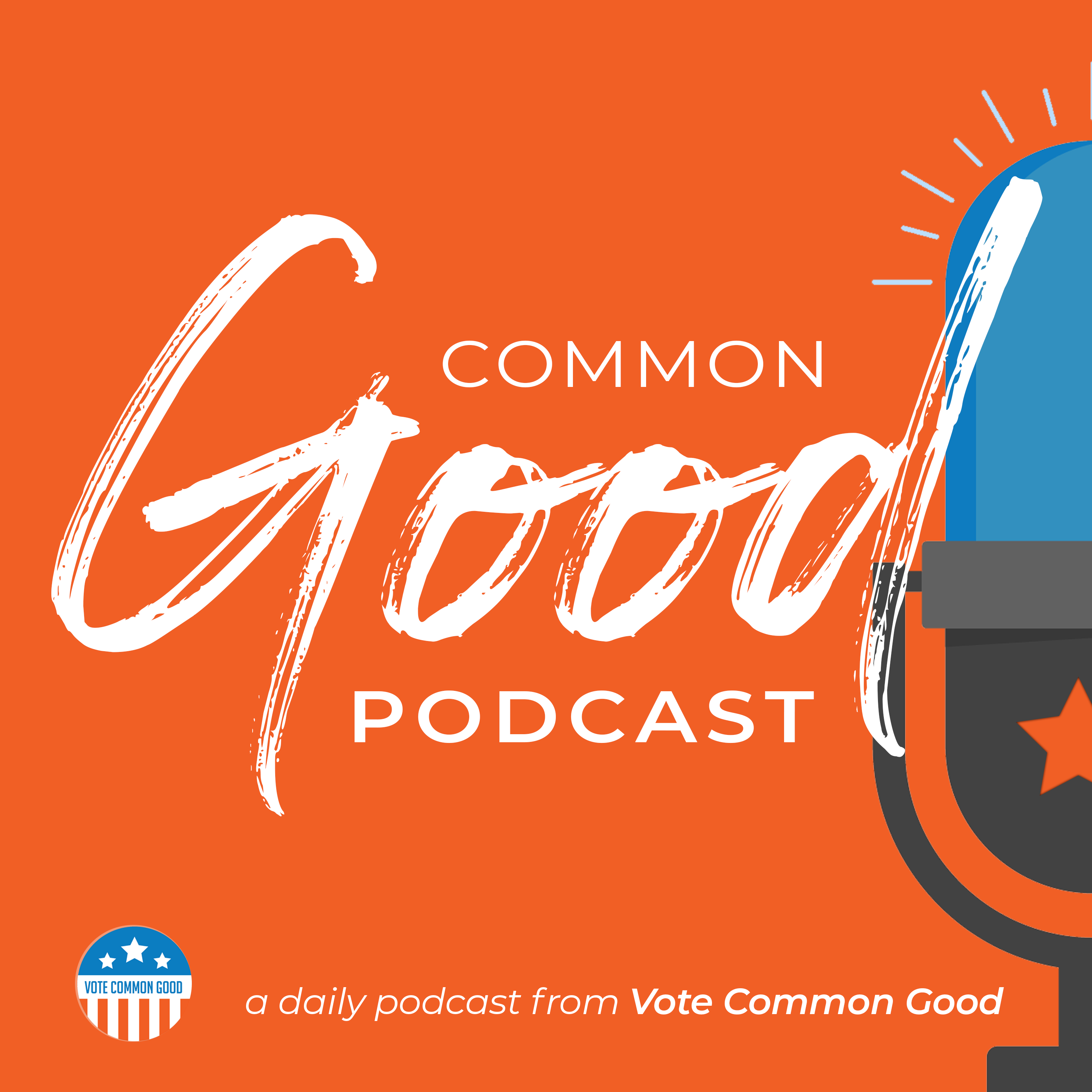 ELECTIONARY: Biblical Reflections for this Election - March 31, 2020
During this weekly digital gathering time we will be guided by some of the best thinkers, preachers and communicators in the country through a Biblical passage that will help us understand the significance of our faith in this election. These 45 minute gatherings include music, discussion, prayer, and a short sermon.
You can join the Electionary Livestream every Tuesday at 8:00p.m. ET via Facebook or Zoom.
Doug Pagitt is the Executive Director and one of the founders of Vote Common Good. He is also a pastor, author, and social activist. @pagitt
Amy Sullivan has covered religion and politics as an editor at TIME, Yahoo, the Washington Monthly, and National Journal. She is the author of "The Party Faithful" and co-host of the podcast Impolite Company. @sullivanamy
Bishop Mariann Budde is the bishop of the Episcopal Diocese of Washington which includes the National Cathedral in Washington, D.C.
Rev. Dr. Michael W. Waters is an award-winning author, professor, activist, and founding pastor of Joy Tabernacle African Methodist Episcopal (A.M.E.) Church in Dallas, Texas. @RevDrMikeWaters
Ben Johnson is Co-founder and Musician of Solomon's Porch, Singer/Actor/Director at Theater Latte Da, and Co-founder of Willow & Sprout, an early childhood community.
Victoria Peterson-Hilleque is a published, award-winning poet, Writer in Residence at Solomon's Porch, and a therapist in training.
Meah Pace is the renowned singer from dance/punk band "!!!" (Chk Chk Chk) and a featured singer in the Resistance Revival Chorus. meahpace.com
Daniel Deitrich is a singer-songwriter, activist, former worship pastor from South Bend, Indiana, and produces the Vote Common Good Podcast. @danieldeitrich