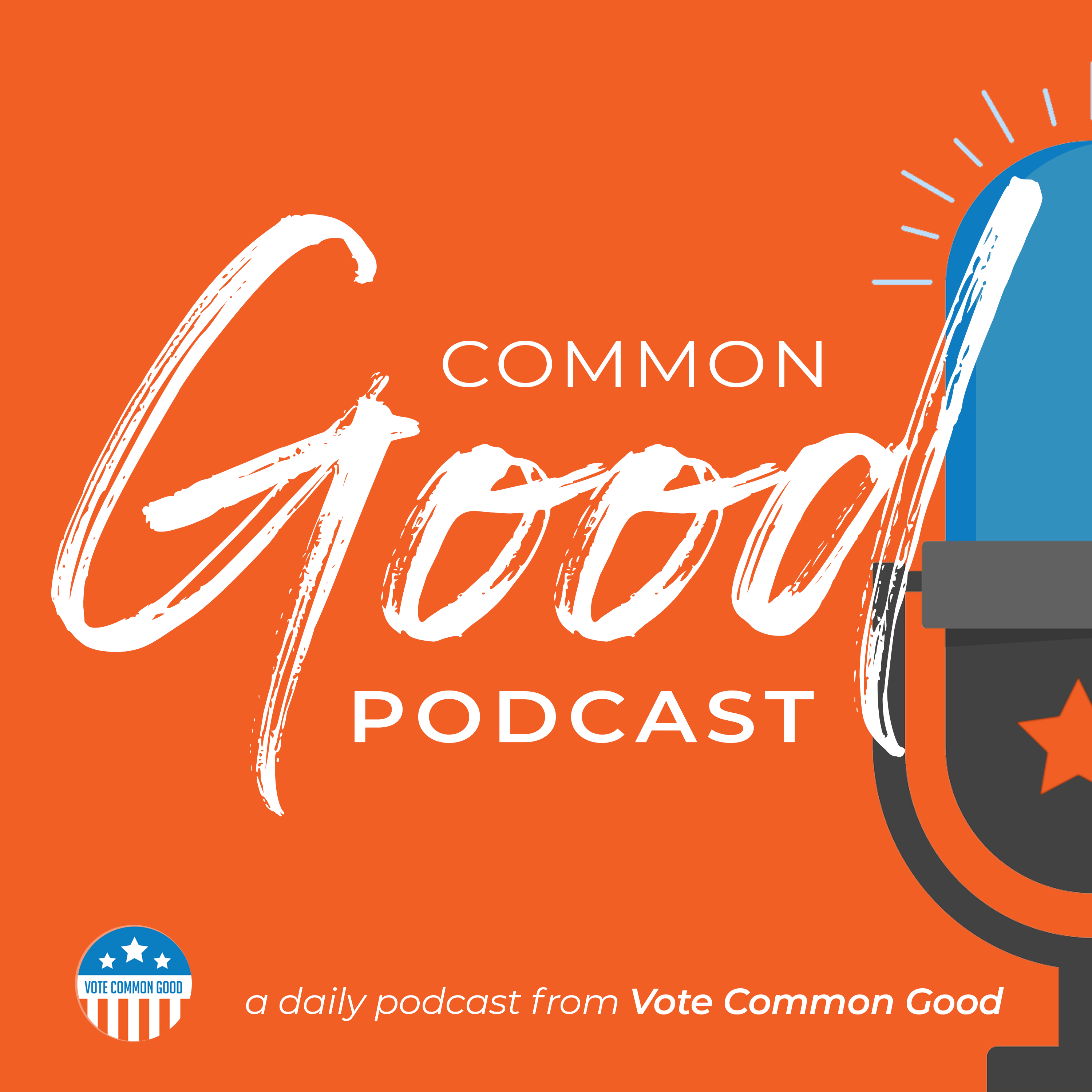 Vote Common Good is inspiring and mobilizing people of faith to make the common good their voting criteria. Tuesdays we talk Politics, Wednesdays we talk about how Faith should compel us to care about the Common Good, and Thursdays we talk Science, Space and Economics.
Episodes
Friday Apr 23, 2021
Friday Apr 23, 2021
Laura Forczyk, astrophysicist and founder of space consulting firm Astralytical, joins hosts Doug and Paul to talk about the successful launch of the Crew Dragon Capsule by SpaceX that sent four astronauts to the International Space Station. They also discuss the history and future of women in space and why space exploration is ultimately about making life on our own planet better.
Laura Forczyk is the owner of space consulting firm Astralytical specializing in space science, industry, and policy, and offering space career coaching services.
She is a NASA Subject Matter Expert for planetary science missions. She serves on the advisory boards for the Lifeboat Foundation and the Society of Women in Space Exploration. She serves as a mentor for the Brooke Owens Fellowship program. She is the author of Rise of the Space Age Millennials.
Paul Wallace is an astrophysicist, professor, pastor, and avid birder. H writes and speaks at the intersection of faith and science and holds a PhD in physics from Duke University and an MDiv from Emory University's Candler School of Theology.

facebook.com/Paul.Matthew.Wallace   /   twitter.com/paulmwall  / pwallace.net
Doug Pagitt is the Executive Director of Vote Common Good and is a pastor, author, and social activist.    
The Common Good Podcast is produced and edited by Daniel Deitrich. @danieldeitrich
Our theme music is composed by Ben Grace. @bengracemusic