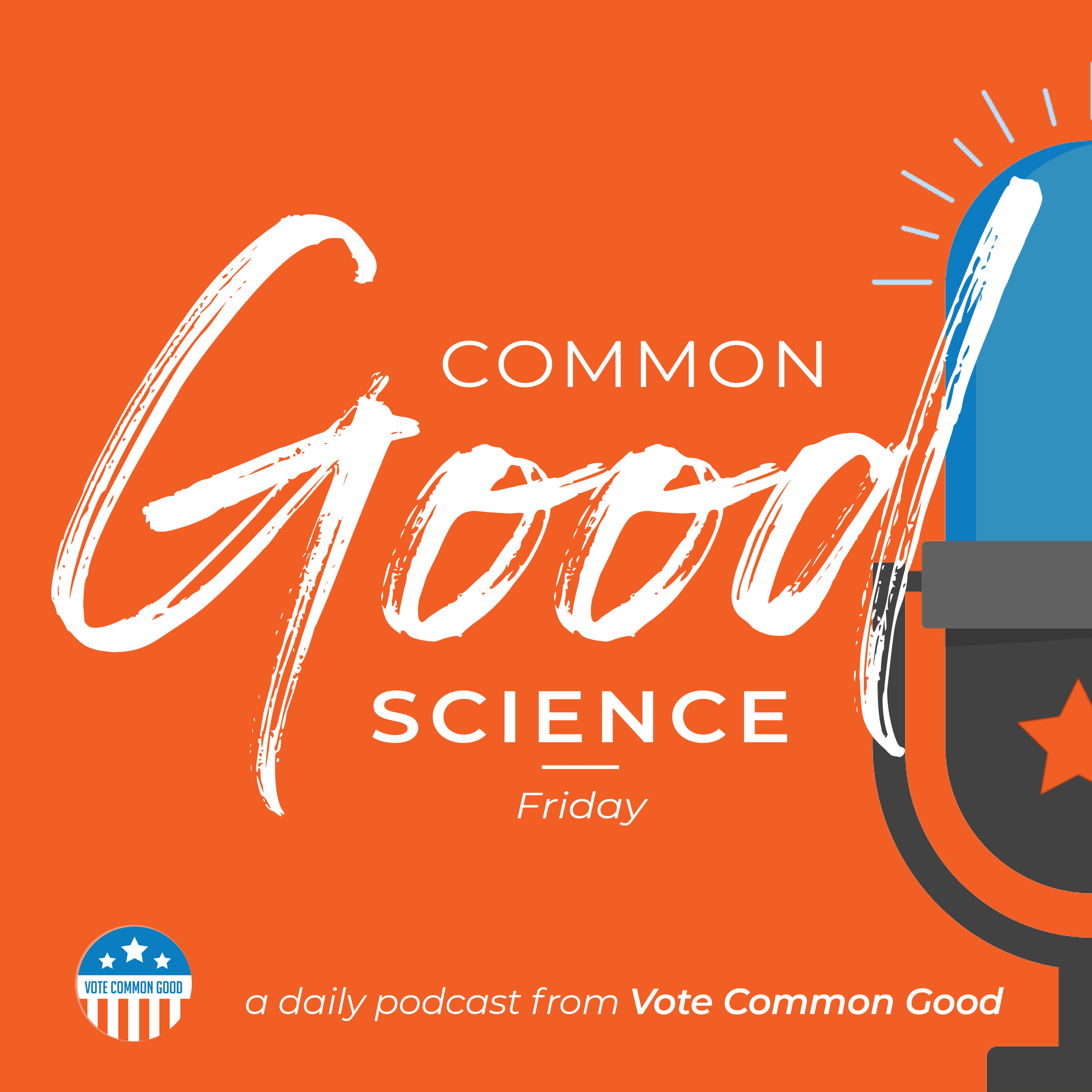 It's Science Friday on the Vote Common Good Podcast. Doug Pagitt is joined by co-host and astrophysicist Paul Wallace to talk about the science-denial phenomenon and how it crept its way into national politics.
Paul Wallace writes and speaks at the intersection of faith and science and holds a PhD in physics from Duke University and an MDiv from Emory University's Candler School of Theology. Wallace teaches physics and astronomy at Agnes Scott College in Decatur, Georgia, taught at Hampden-Sydney College, Berry College, Candler, and Columbia Theological Seminary, was a NASA Faculty Fellow at Goddard Space Flight Center in Greenbelt, Md., and served on the faculty of the Emory-Tibet Science Initiative in Dharamsala, India.
facebook.com/Paul.Matthew.Wallace   /   twitter.com/paulmwall  / pwallace.net
Doug Pagitt is the Executive Director of Vote Common Good and is a pastor, author, and social activist.