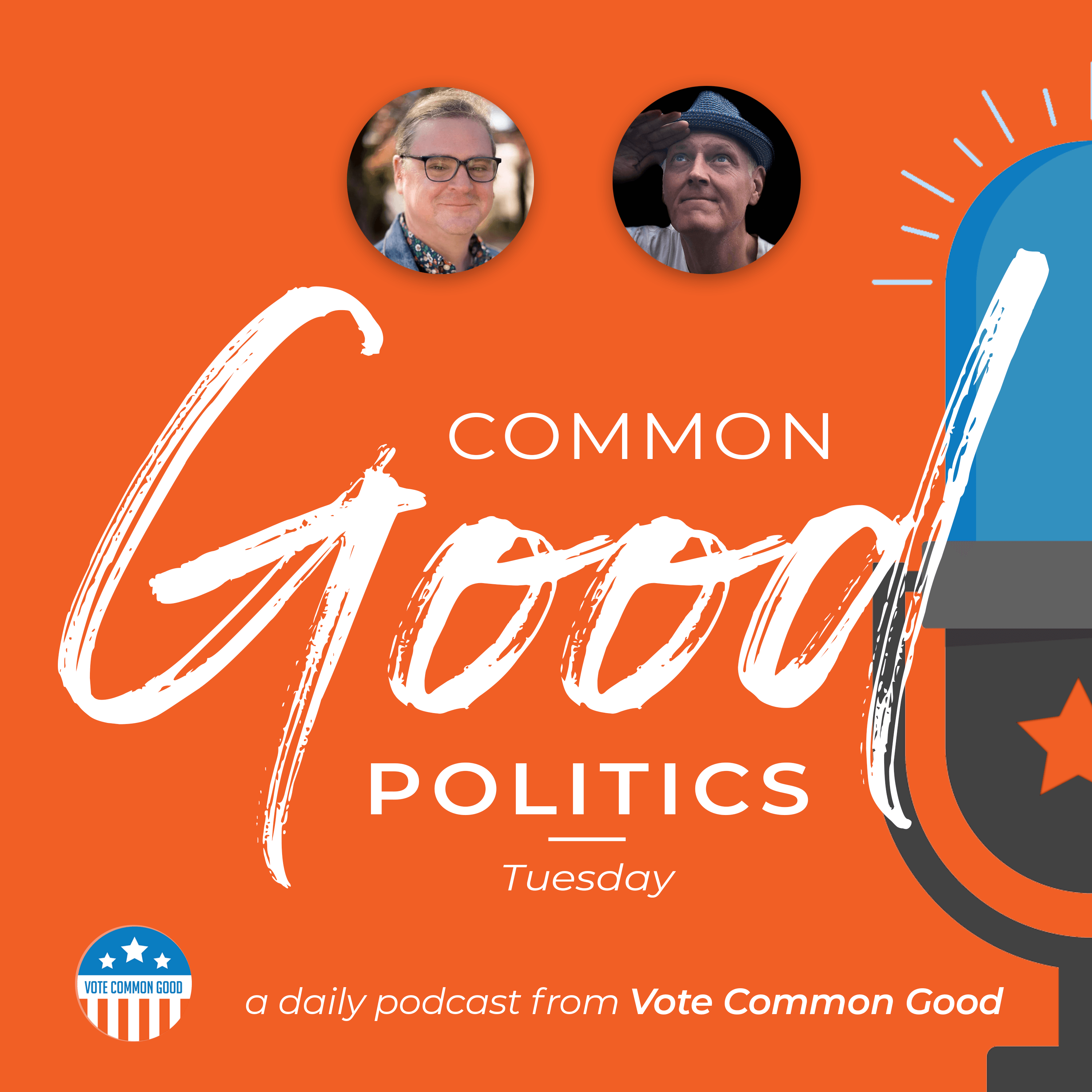 Robb and Doug take a look back at the last year and talk politics and the pandemic.
Doug Pagitt is the Executive Director and one of the founders of Vote Common Good. He is also a pastor, author, and social activist. @pagitt
Robb Ryerse is a pastor, author, and Political Organizer at Vote Common Good. You can find his book about running for congress as a progressive republican in Arkansas here: Running For Our Lives  @RobbRyerse
The Common Good Daily podcast is produced and edited by Daniel Deitrich. Our theme music is composed by Ben Grace.