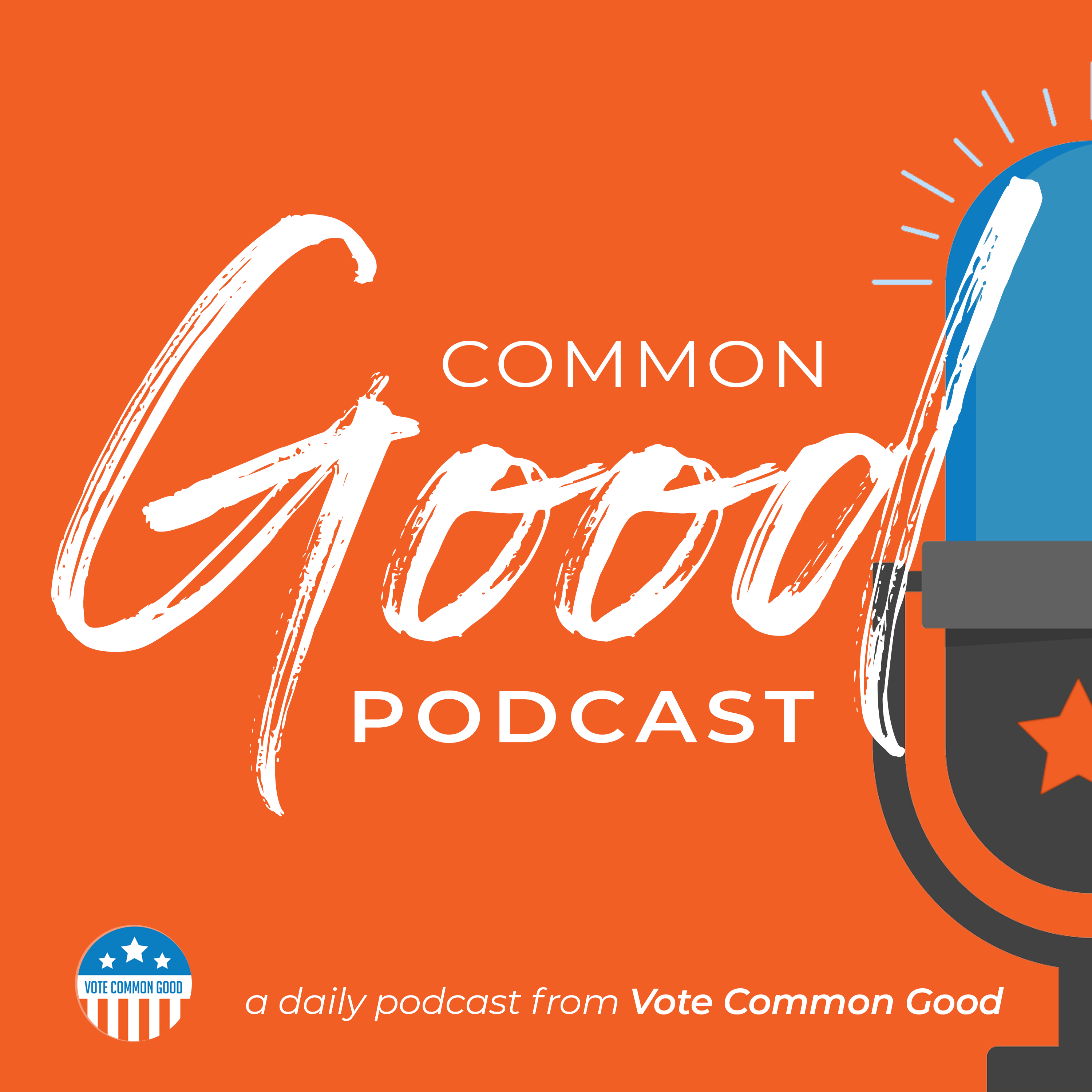 Vote Common Good is inspiring and mobilizing people of faith to make the common good their voting criteria. Tuesdays we talk Politics, Wednesdays we talk about how Faith should compel us to care about the Common Good, and Thursdays we talk Science, Space and Economics.
Episodes
Tuesday Dec 13, 2022
Tuesday Dec 13, 2022
Doug Pagitt and Robb Ryerse sit down with Stephannie Lane Baker, the Executive Director of Emerge Arkansas, to talk about her work recruiting and training women candidates for office. 
For more info about Emerge America and Emerge Arkansas
Stephannie Lane Baker has over two decades of experience in political advocacy and organizing work. Highlights of this work include studying the child health impact of estrogens in the Miami table water, fighting for smoke-free environments for restaurant workers, registering voters and serving as a patient advocate at Planned Parenthood, and advocating for safer gun laws with Moms Demand Action for Gun Sense in America. Her varied public health advocacy work eventually led her to political campaigns, as she realized that the best way to make progress is to help progressive leaders get a seat at the table.
Stephannie honed her political training with Vote Run Lead, Demand a Seat, the Arena Academy, EMILY's List, and the inaugural Emerge Arkansas bootcamp training. She's spent the last several years working in campaigns and volunteering for school board, city council, and state representative races. Most recently, she has directed campaign communications at both the federal and state level.
Robb Ryerse is a pastor, author, and Political Organizer at Vote Common Good. You can find his book about running for congress as a Progressive Republican in Arkansas here: Running For Our Lives  @RobbRyerse
Doug Pagitt is the Executive Director and one of the founders of Vote Common Good. He is also a pastor, author, and social activist.  @pagitt
Daniel Deitrich is a singer-songwriter, former-pastor-turned-activist, and producer of The Common Good Podcast. @danieldeitrich
Our theme music is composed by Ben Grace. @bengracemusic