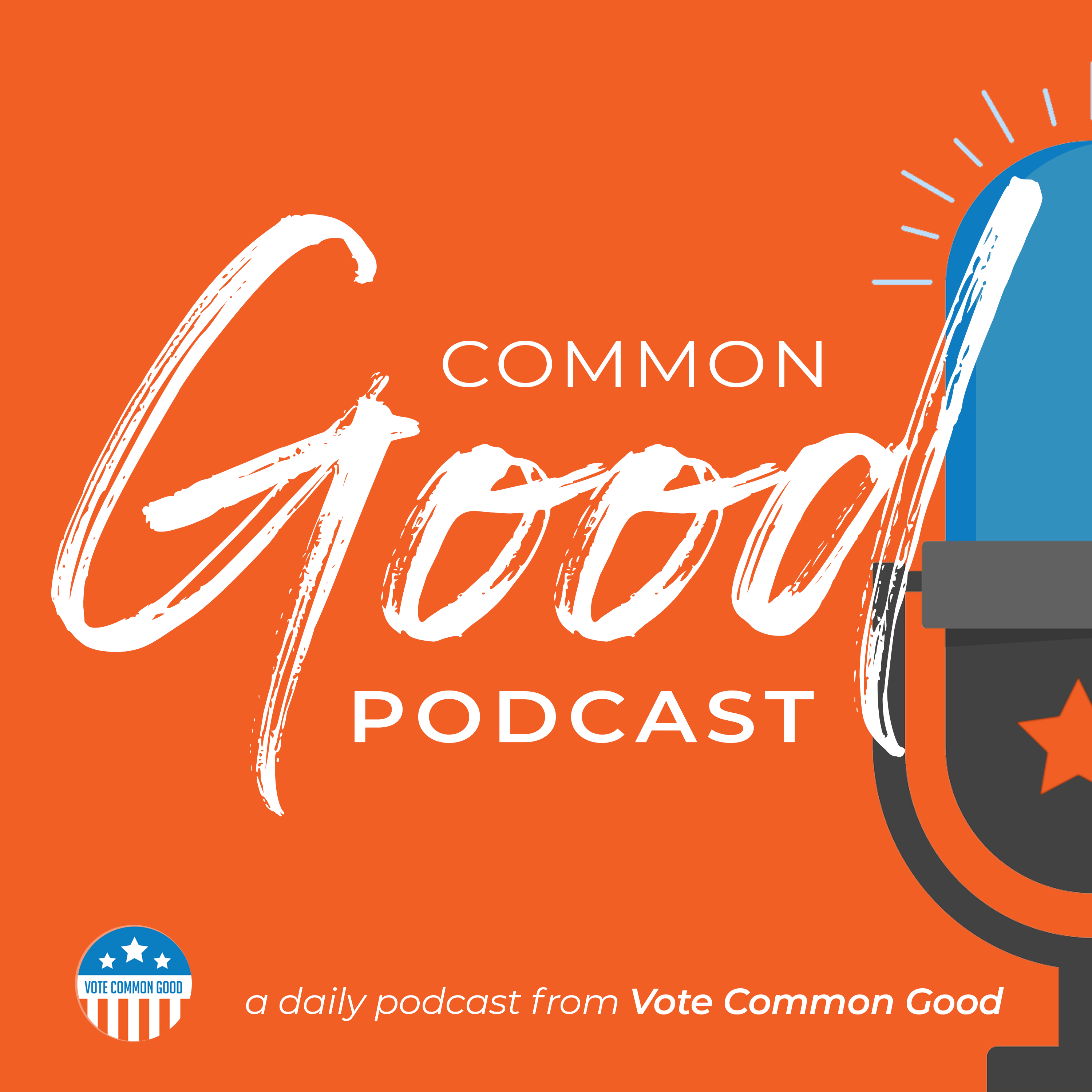 Vote Common Good is inspiring and mobilizing people of faith to make the common good their voting criteria. Tuesdays we talk Politics, Wednesdays we talk about how Faith should compel us to care about the Common Good, and Thursdays we talk Science, Space and Economics.
Episodes
Wednesday Jun 08, 2022
Wednesday Jun 08, 2022
Doug Pagitt and Robb Ryerse sit down with Randi McCallian who is running for Missouri's 8th congressional district to talk about why she moved from public health into politics.
Randi McCillian graduated with a Master's Degree in Public Health from the University of South Florida, where she also worked in a state perinatal quality collaborative to improve hospital care for infants, and later as the Director of a multi-state maternal and child health program for farm-working families. 
Robb Ryerse is a pastor, author, and Political Organizer at Vote Common Good. You can find his book about running for congress as a Progressive Republican in Arkansas here: Running For Our Lives  @RobbRyerse
Doug Pagitt is the Executive Director and one of the founders of Vote Common Good. He is also a pastor, author, and social activist.  @pagitt
Daniel Deitrich is a singer-songwriter, former-pastor-turned-activist, and producer of The Common Good Podcast. @danieldeitrich
Our theme music is composed by Ben Grace. @bengracemusic