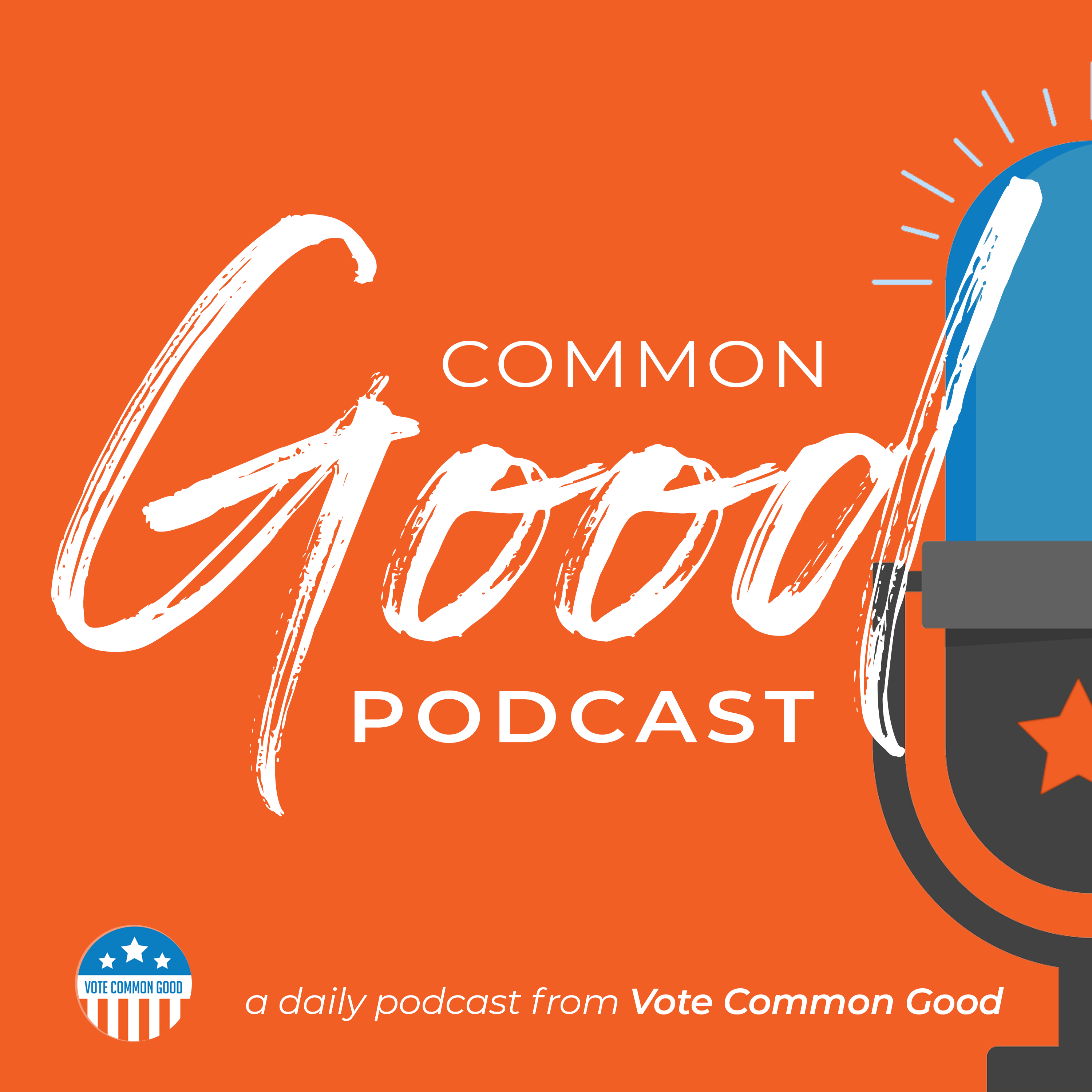 Vote Common Good is inspiring and mobilizing people of faith to make the common good their voting criteria. Tuesdays we talk Politics, Wednesdays we talk about how Faith should compel us to care about the Common Good, and Thursdays we talk Science, Space and Economics.
Episodes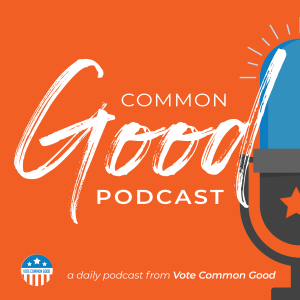 Tuesday May 09, 2023
Tuesday May 09, 2023
Doug Pagitt and Robb Ryerse sit down with Dr. Annie Andrews to talk about her work with Their Future, Our Vote, an organization that works for political change on behalf of America's children, specifically around issues like healthcare, climate action, and gun violence prevention.
Dr. Annie Andrews is a pediatrician and mom who has dedicated her career to fighting for a brighter future for all children. After working as a pediatrician at the Children's Hospital in Charleston, South Carolina for over a decade, she decided to run for Congress to give children a voice in Washington, D.C.. She was the Democratic nominee in South Carolina's first congressional district in 2022. 
Annie is currently a Professor of Pediatrics at the Medical University of South Carolina in Charleston, South Carolina, where she cares for children and adolescents at the Children's Hospital.
She is a gun violence prevention researcher and community advocate working to reduce the frequency of pediatric firearm injuries with a focus on secure storage counseling.
Robb Ryerse is a pastor, author, and Political Organizer at Vote Common Good. You can find his book about running for congress as a Progressive Republican in Arkansas here: Running For Our Lives  @RobbRyerse
Doug Pagitt is the Executive Director and one of the founders of Vote Common Good. He is also a pastor, author, and social activist.  @pagitt
Daniel Deitrich is a singer-songwriter, former-pastor-turned-activist, and producer of The Common Good Podcast. @danieldeitrich
Our theme music is composed by Ben Grace. @bengracemusic