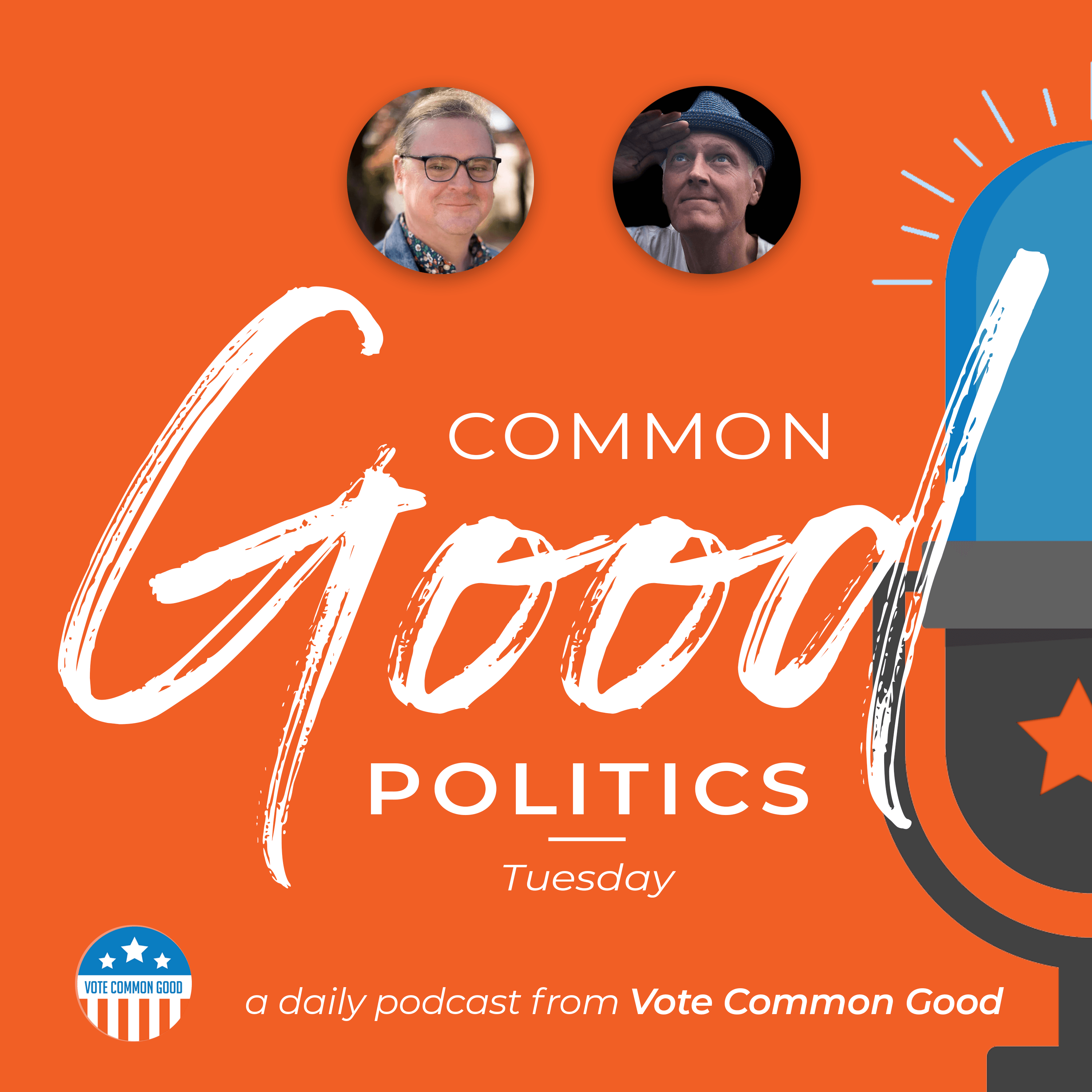 Doug and Robb sit down with Congressman Ted Lieu of California to talk about the January 6th insurrection, how Trump fueled the rise of hate crimes agains Asian Americans, and how Democrats have united to pass bills that help the American people.
Congressman Ted W. Lieu represents California's 33rd Congressional District in the United States House of Representatives.  Ted is serving in his third term in Congress and currently sits on the House Judiciary Committee and the House Foreign Affairs Committee. He was also elected by his Democratic Colleagues to serve as a Co-Chair of the Democratic Policy and Communications Committee. 
Ted is a former active duty officer in the U.S. Air Force and currently serves as a Colonel in the Reserves, stationed at Los Angeles Air Force Base. In Congress, Ted has established himself as a leader on the environment; cybersecurity; civil liberties; government ethics and veterans.
Doug Pagitt is the Executive Director and one of the founders of Vote Common Good. He is also a pastor, author, and social activist.  @pagitt
Robb Ryerse is a pastor, author, and Political Organizer at Vote Common Good. You can find his book about running for congress as a Progressive Republican in Arkansas here: Running For Our Lives  @RobbRyerse
The Common Good Podcast is produced and edited by Daniel Deitrich. @danieldeitrich
Our theme music is composed by Ben Grace. @bengracemusic