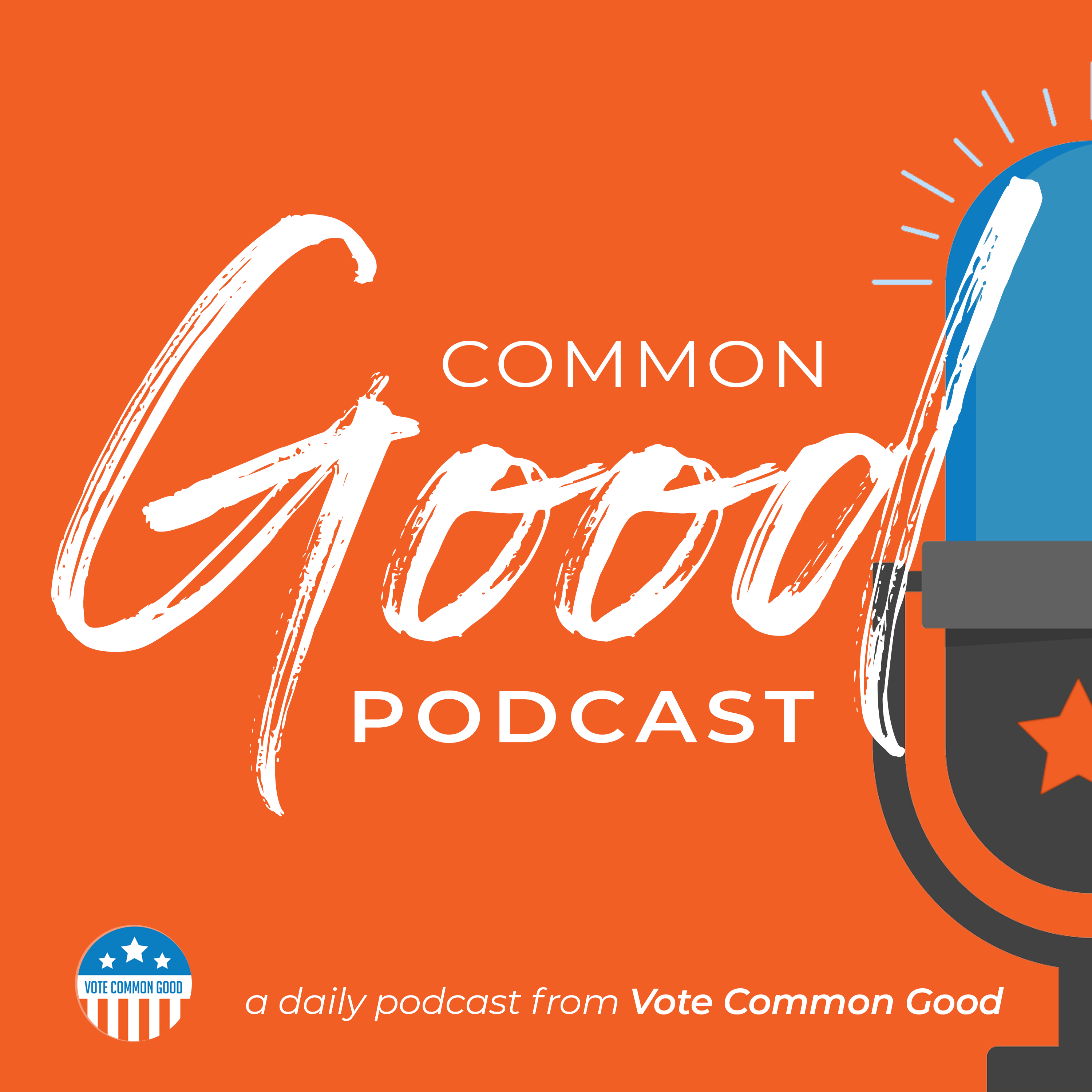 Vote Common Good is inspiring and mobilizing people of faith to make the common good their voting criteria. Tuesdays we talk Politics, Wednesdays we talk about how Faith should compel us to care about the Common Good, and Thursdays we talk Science, Space and Economics.
Episodes
Thursday Jun 17, 2021
Thursday Jun 17, 2021
An insurance company insider speaks out on how corporate PR is killing health care and deceiving Americans. Wendell Potter is a self-described "reformed insurance propagandist" who left the industry after blowing the whistle on shady insurance company tactics. He and host Doug Pagitt discuss a the challenges of reforming the deeply flawed American health care system. "It's a David vs Goliath battle, but David can win."
Wendell Potter is the President of the Center for Health and Democracy.
After seeing firsthand how strategic PR and lobbying is used unfairly to tilt the scales toward corporate interests against the people's interests, Wendell left his corporate career to advocate for meaningful health care reform. He made headlines in 2009 when he disclosed in Congressional testimony how insurance companies, as part of their efforts to boost profits, have contributed to spiraling health care costs and the growing number of Americans without health insurance. He also revealed how insurance companies use their customers' premiums to wage multi-million dollar PR and lobbying campaigns to influence public opinion and public policy. Since then, he has spoken at more than 200 public forums and authored the award-winning book, Deadly Spin, An Insurance Company Insider Speaks Out on How Corporate PR Is Killing Health Care and Deceiving Americans.
Doug Pagitt is the Executive Director and one of the founders of Vote Common Good. He is also a pastor, author, and social activist. @pagitt
The Common Good Podcast is produced and edited by Daniel Deitrich. @danieldeitrich
Our theme music is composed by Ben Grace. @bengracemusic