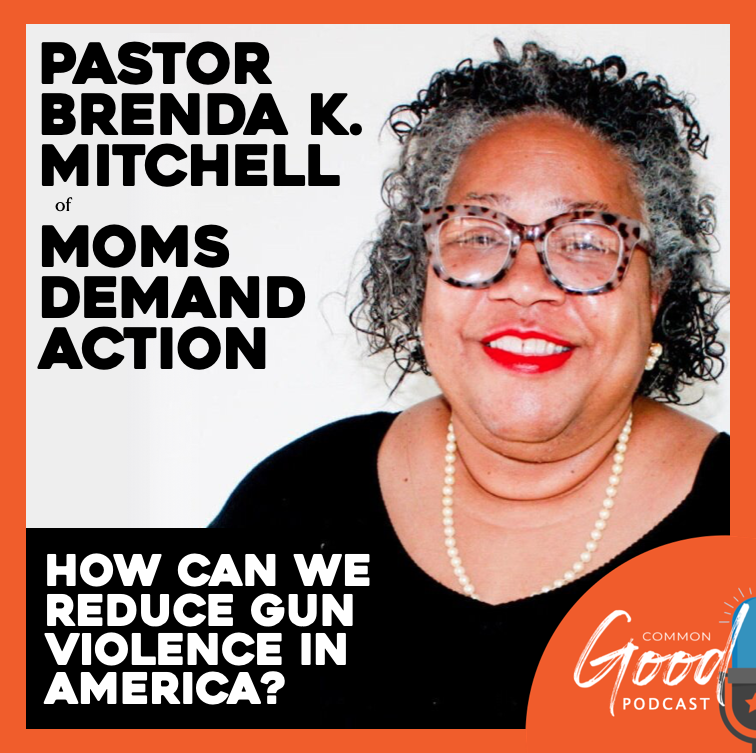 *** Help us out and subscribe to our YouTube channel! YouTube.com/votecommongood ***
Doug Pagitt sits down with Pastor Brenda Mitchell of Moms Demand Action and Everytown for Gun Safety to talk about what people of faith can do to address the plague of gun violence in America.
Brenda K. Mitchell is a Volunteer with Moms Demand Action in South Suburban Chicago where she specializes in Inter-Faith Outreach in the community. In 2005, Brenda's 31-year-old son, Kenneth, was shot and killed outside a bar. Since her son's death, Brenda has become a dedicated advocate for gun violence prevention with an emphasis on trauma. She serves on the Everytown Faith Advisory Committee (she is an ordained pastor) and is a certified complicated grief and mindfulness counselor. In addition to her work with Everytown, she is an active member with the gun violence advocacy organization Purpose Over Pain, headquartered in Southside Chicago. She also volunteers as a survivor on a committee with the Mayor's Office of Gun Violence Prevention.
Get involved: momsdemandaction.org
Doug Pagitt is the Executive Director and one of the founders of Vote Common Good. He is also a pastor, author, and social activist.  @pagitt
Daniel Deitrich is a singer-songwriter, former-pastor-turned-activist, and producer of The Common Good Podcast. @danieldeitrich
Our theme music is composed by Ben Grace. @bengracemusic