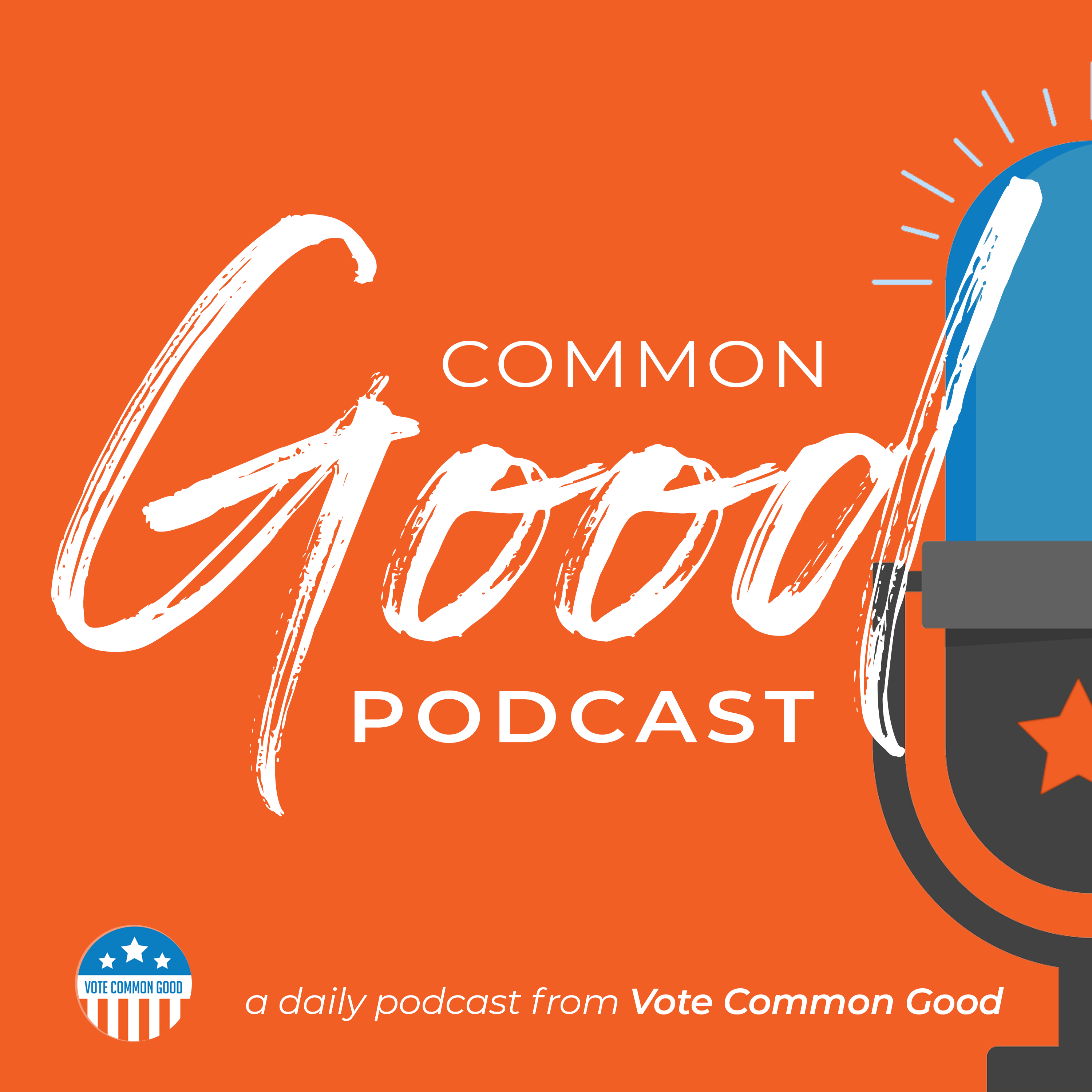 Vote Common Good is inspiring and mobilizing people of faith to make the common good their voting criteria. Tuesdays we talk Politics, Wednesdays we talk about how Faith should compel us to care about the Common Good, and Thursdays we talk Science, Space and Economics.
Episodes
Thursday Jul 22, 2021
Thursday Jul 22, 2021
Doug Pagitt sits down with author, artist, filmmaker and provocateur Frank Schaeffer to talk about surviving fundamentalism, the scientific case for empathy, and his upcoming book Fall in Love, Have Children, Stay Put, Save the Planet, Be Happy.
Frank Schaeffer is a New York Times bestselling author of more than a dozen books. Frank is a survivor of both polio and an evangelical/fundamentalist childhood, an acclaimed writer who overcame severe dyslexia, a home-schooled and self-taught documentary movie director, a feature film director of four low budget Hollywood features Frank has described as "pretty terrible." He is also an acclaimed author of fiction and nonfiction and an artist with a loyal following of international collectors who own many of his paintings.
Follow Frank on Twitter, @Frank_Schaeffer, and watch his interview series, In Conversation… with Frank Schaeffer, available on Facebook Live and as a Podcast.
Doug Pagitt is the Executive Director and one of the founders of Vote Common Good. He is also a pastor, author, and social activist.  @pagitt
The Common Good Podcast is produced and edited by Daniel Deitrich. @danieldeitrich
Our theme music is composed by Ben Grace. @bengracemusic