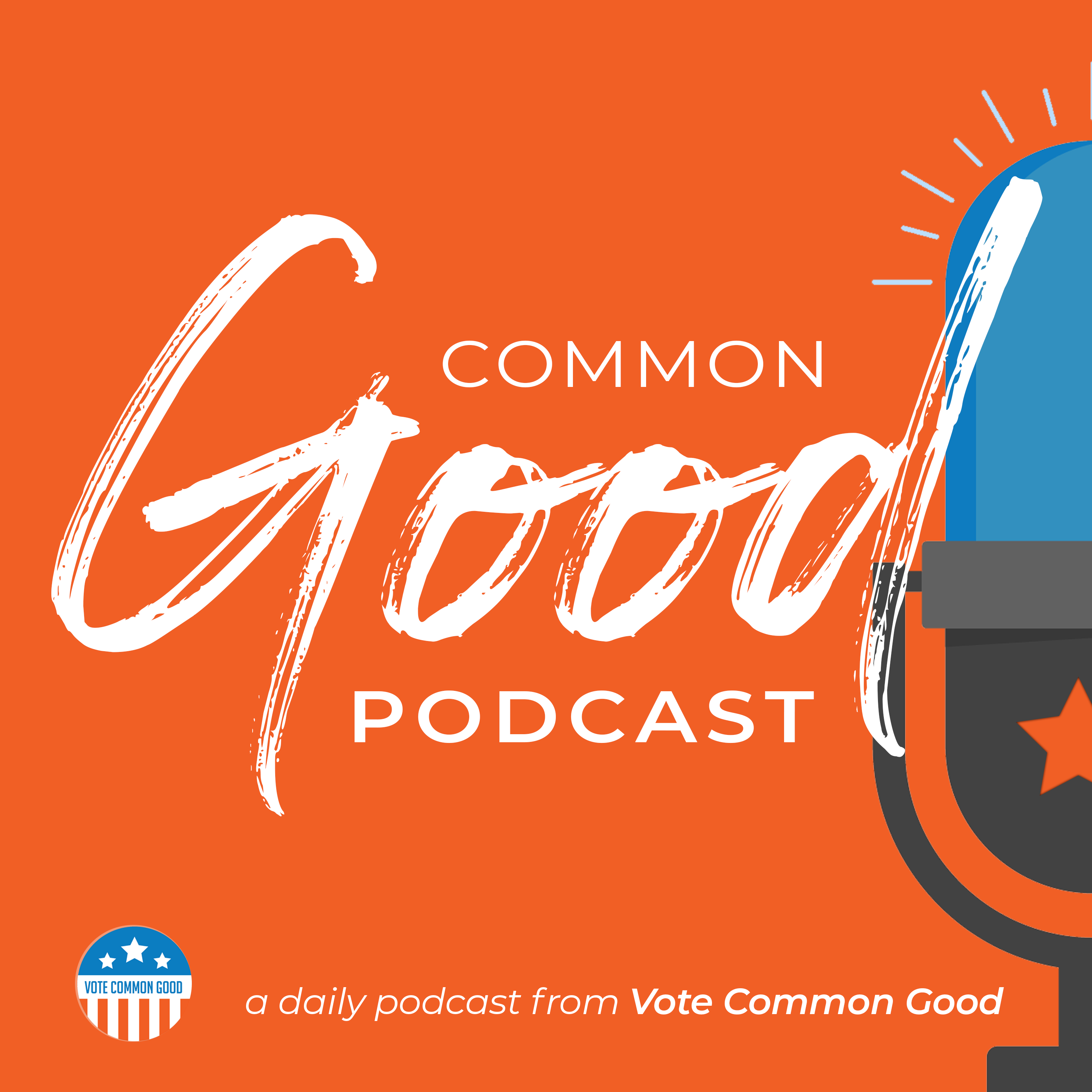 Today's episode is a collaboration with Red Letter Christians from their Midweek Mobilizing series. We'll listen in on a conversation between co-founder of Red Letter Christians, Shane Claiborne, and co-founder of Vote Common Good, Doug Pagitt. Stay tuned in through the end for a special message from the incredible Lisa Sharon Harper.
Red Letter Christians mobilizes individuals into a movement of believers who live out Jesus' counter-cultural teachings. 
Doug Pagitt is the Executive Director and one of the founders of Vote Common Good. He is also a pastor, author, and social activist. @pagitt
Shane Claiborne is a prominent speaker, activist, and best-selling author. Shane worked with Mother Teresa in Calcutta, and founded The Simple Way in Philadelphia. He heads up Red Letter Christians, a movement of folks who are committed to living "as if Jesus meant the things he said."
Lisa Sharon Harper is a prolific speaker, writer and activist, and is the founder and president of FreedomRoad.us, a consulting group dedicated to shrinking the narrative gap in our nation by designing forums and experiences that bring common understanding, common commitment and common action.