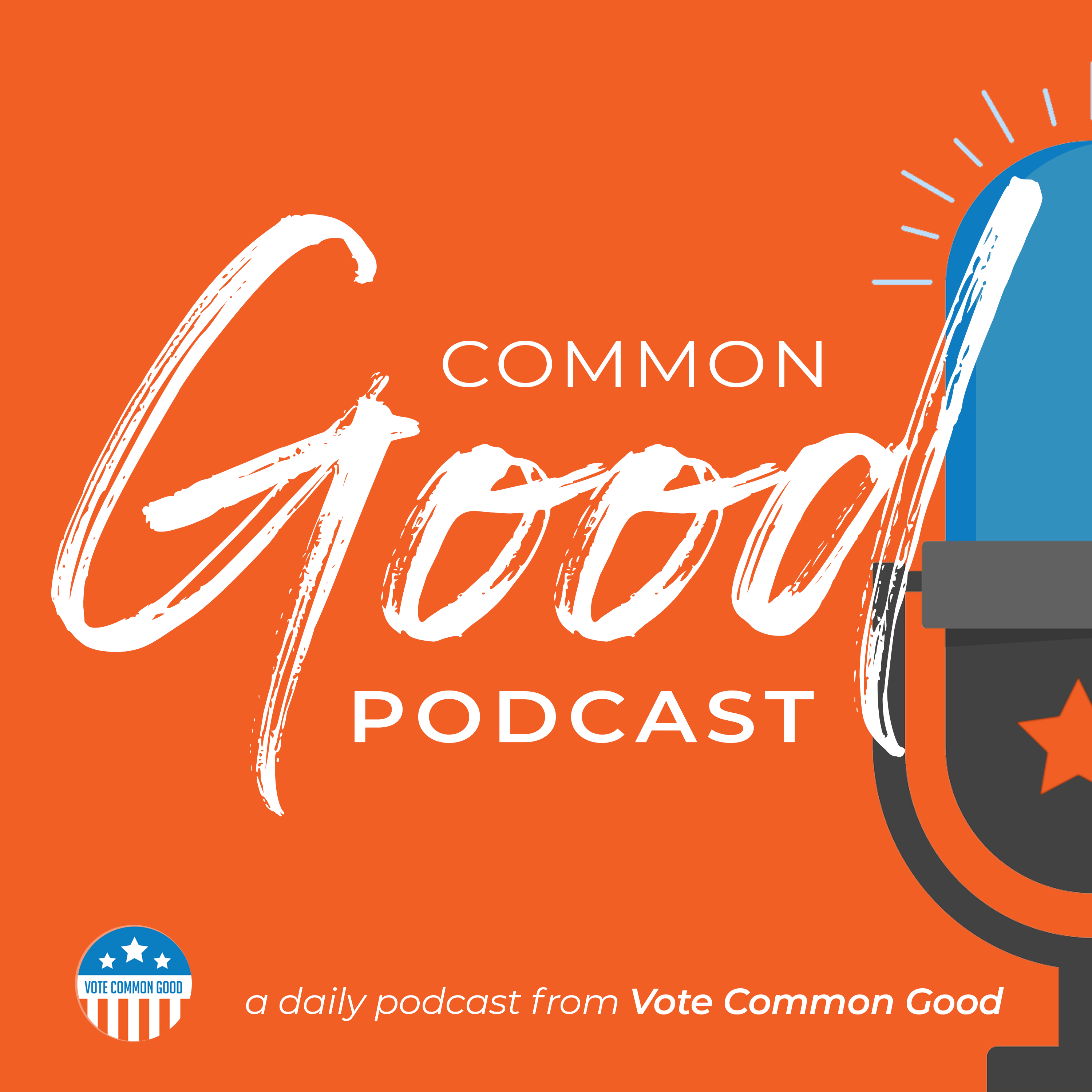 Vote Common Good is inspiring and mobilizing people of faith to make the common good their voting criteria. Tuesdays we talk Politics, Wednesdays we talk about how Faith should compel us to care about the Common Good, and Thursdays we talk Science, Space and Economics.
Episodes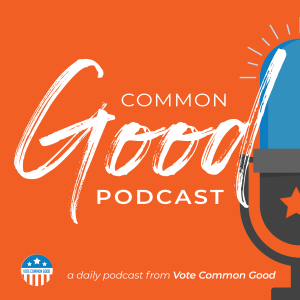 Tuesday Apr 18, 2023
Tuesday Apr 18, 2023
Vote Common Good's Political Organizer, Robb Ryerse, joins Doug Pagitt and Dan Deitrich to discuss the week's political headlines, including the horrifying surge in laws targeting trans people, Clarence Thomas hiding gifts and vacations from a GOP mega-donor, the stunning ineffectiveness of Rep. Jim Jordan, and more.
Robb Ryerse is a pastor, author, and Political Organizer at Vote Common Good. You can find his book about running for congress as a Progressive Republican in Arkansas here: Running For Our Lives  @RobbRyerse
Doug Pagitt is the Executive Director and one of the founders of Vote Common Good. He is also a pastor, author, and social activist.  @pagitt
Daniel Deitrich is a singer-songwriter, former-pastor-turned-activist, and producer of The Common Good Podcast. @danieldeitrich
Our theme music is composed by Ben Grace. @bengracemusic